CERAMIC WAX BURNERS
Our new Ceramic Wax burners are now available to order today! Starting from only £12.99.
Browse our new additions to our Wax Melt Burners collection.
There's something to meet everyone's style needs.
Limited stock available, so buy now to avoid disappointment.
Shop Now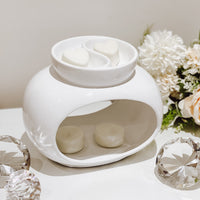 What is Cocosoy and why do we use it?
What are the benefits?
We only use Cocosoy wax for all our products. Cocosoy wax is made from coconut oil and soy beans. So there's no nasty surprises!
- It's all natural
- Non-Toxic
- Burns longer
- Burns cleaner without soot
- Has a lower melting point so it doesn't burn as hot, making it a safer option to have in the home
- Has a smooth, creamy, luxurious finish
Oud Al Shams Wax Melts
Now you can buy your favourite Oud Al Shams wax melt in a 6 well clamshell.
Made using creamy 100% natural Cocosoy Wax and only the highest quality fragrance oils. The perfect treat for yourself and a loved one.
Buy yours now.
SHOP NOW
BACK IN STOCK: Oud Al Shams Wax Melts
Our fastest selling product! The Oud Al Shams fragrances you love, now available as Wax Melts.
Need to find a gift? This elegant Gift Box containing all 6 Oud Al Shams will make any one smile. Plus it's the perfect way for you to sample all the scents yourself too.
ORDER NOW to avoid disappointment.
SHOP OUD AL SHAMS WAX MELTS
Oud Al Shams (Oud of the sun)
Give the Gift of Scent and create lasting memories
Browse our full range of Gift Set options to suit any budget and any mood. A unique and memorable gift to please anyone whatever their taste.
Shop Now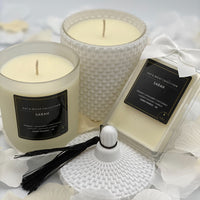 Scent Story co...more than a brand
Our vision for Scent Story co is to build an online department store that specialises solely in Luxury Natural Wax products and scented products that have the highest quality. 
While we work to that dream for 2021...we have introduced our own collections that embody this ethos. We started with the Day & Night collection. This is a collection of scents inspired to match the mood of the day. Starting from Sabah (Arabic for morning) to Midnight with Midnight Moon. This collection is much loved by our valued customers.
Our aim is to build the best gift hampers and holiday collections. So watch this space as the holidays draw near!
If you are interested in having your scented products showcased on our website. Please email us at info@scentstoryco.com.
Oud Al Shams
Our first Brand dedicated to Oud scents. These luxury aromas will fill your home with the mystery of the Middle East and transport you to the holiday we all wish we were on right now!
Our most popular product is the Wax Melt Gift set, which has sold out on on multiple occasions. With 6 scents to choose from, what are you waiting for?
Oud Al Shams
Dark Night - Limited Edition candle - Day & Night collection
This stunning limited edition large gloss black vogue will complement any home decor or office. Our largest candle yet! It has a wood wick which is self trimming. A heavily scented black amber and musk and it's a Limited Edition. Don't miss out!
This has been very popular as a gift for the Men in our lives. Who will you gift this to?
Dark Night Candle
Day & Night Collection Gift Set
The captivating scents of Day & Night presented in a gift set. Sabah, Noon and Midnight Moon. The perfect gift for a loved one.
Each scent draws on a different scent genre. Sabah is fresh and citrusy, Noon is floral, Dark Night is Musky and Midnight Moon has the softness of Lavender and the sweetness of vanilla. Which will you choose?
Day & Night Gift Set
I just lit this beautiful candle and it instantly smells so radiant and woody
It creates a calming vibe which makes me feel relaxed and the scent lasts a long time...it spreads around the room
Currently relaxing with my Scent Story co candle and my foot spa.